I decided today to find out exactly what my options are for mailing items via USPS. Its not the first time I have researched it but my previous attempt involved looking at the information online and then going into a post office and being told that I could ship my items first class when I had thought I couldn't! I'm not sure if this is knowledge that Americans pick up as they grow up or if they, too have to spend time researching it. Anyway...
I mailed several items in December and had a different experience with each. The first was the kind gentleman who told me my package was fine for first class after I had assumed first class was for envelopes and not packages. The second involved 2 guys who told me my envelope was unsuitable via series of very confusing conversations. They proceded to sell me a new envelope which I would have been fine with. However when I attempted to clarify, before I left, exactly what was wrong with my envelope I was told 'nothing'. This left me even more confused and convinced that I had just been ripped off. My final experience went smoothly although the lady asked me to make sure that next time my envelope was big enough to fit the insurance sticker onto.
Before I attempt to kick start my shop for the new year I figured I should sort out the envelope issue, work out exactly what I need and find a supplier for postage materials so I can calculate exactly how much packaging will cost for each of my items.
I found out (when I googled for envelope) that USPS provides free packaging materials (boxes, envelopes and padded envelopes) for their Priority Mail Flat Rate service. This is what prompted me to take another look into all the shipping options so I could decide if that was worth it. Having got a printer recently I also wanted to familiarise myself with the service allowing you to print shipping labels from home.
My results:
First Class Mail
Letters and small packages under 13ounces
Extra services, such as insurance, available
Price varies depending on destination and weight (and possibly size too)
A 2oz package shipping from CA to MA will cost $1.39
Must purchase own packaging materials
Cannot print online shipping labels - must go to post office
Priority Mail
Packages under 70 pounds
Extra services, such as insurance, available
Fixed price - whatever you can fit into the Priority Mail box/envelope of your choice ships for the price associated with that box/envelope. They also have a zone-based option which I did not investigate
A padded envelope will ship for $4.95
Packaging materials provided free and can be mail ordered
Can print (and pay for) shipping labels online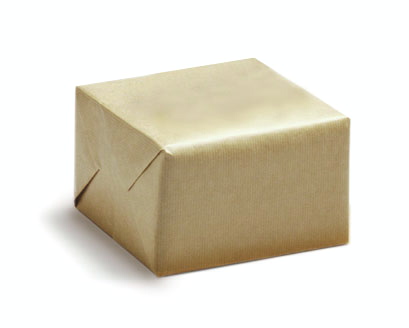 Parcel Post
Packages under 70 pounds and less than 130 inches at longest point
Extra services, such as insurance, available
Ground Mail only
A 2oz package from CA to MA will cost $4.90
Must purchase own packaging materials
Cannot print online shipping labels - must go to post office
In conclusion, if your items are less than 13oz, first class mail is absolutely the way to go. If your items are above 10oz priority mail may be best depending on the cost of your envelopes or boxes. A 10oz item from CA to MA ships for $2.75 so if your packaging costs more than $1.95 a flat rate padded envelope will work out cheaper. If you don't live near a post office then it may also be worth paying the extra for priority mail for the convenience. Priority mail claims items will arrive in 2-3 days, I have not noticed first class items taking any longer than that.
If you have heavier items or require other options, such as holding an item at the destination post office for the customer to collect it, then you may need to research for yourself which service would work best for you.
As yet I have not looked into international postage options, look out for another blog post on that sometime in the future. Oh and let me know in the comments if I have missed out a service that may work for me :)